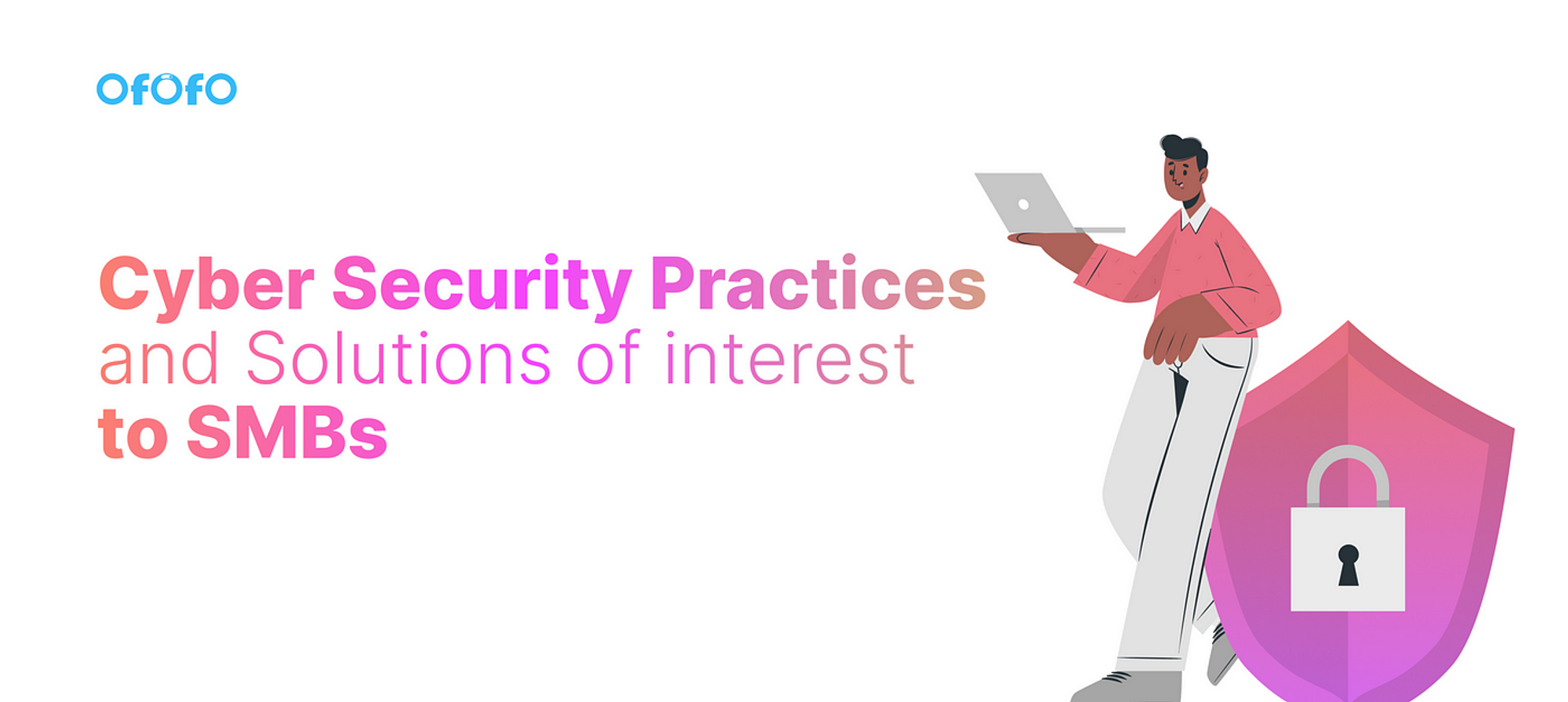 While investing in cybersecurity solutions, SMBs need to strike the optimal balance of available resources including budget, requirement, capability and time. Besides, it is imperative to have a coherent cybersecurity strategy and plan of execution. This article explores, in brief, best practices that can be followed in conjunction with cybersecurity products/solutions that SMBs should consider to enhance their security posture.
Over the past few years, the number of cyberattacks has increased both in frequency and in the magnitude of damage they can cause. On average, small businesses (10–49 employees) and medium businesses (50–249 employees) incur 
cyberattack(s) related costs of approx. $37 thousand and $68 thousand respectively.
 This quote from 
Cyentia Institute's Information Risk Insights Study
 highlights the impact of a cybersecurity incident on an SMB: "A $100B enterprise that experiences a typical cyber event ($292K) should expect a cost that represents 0.000003% of annual revenues. A mom-and-pop shop that brings in $100K per year, on the other hand, will likely lose one-quarter of their earnings ($24K) or more".
SMB Cyber Security Best Practices
It is reported that 
71% of SMBs
 have only basic defence infrastructure. A few of the challenges that SMBs face while improving their posture include 
budget, employee behaviours, time and manpower.
 Due to the growing security threat, SMBs must follow essential cybersecurity practices while formulating a coherent cybersecurity strategy.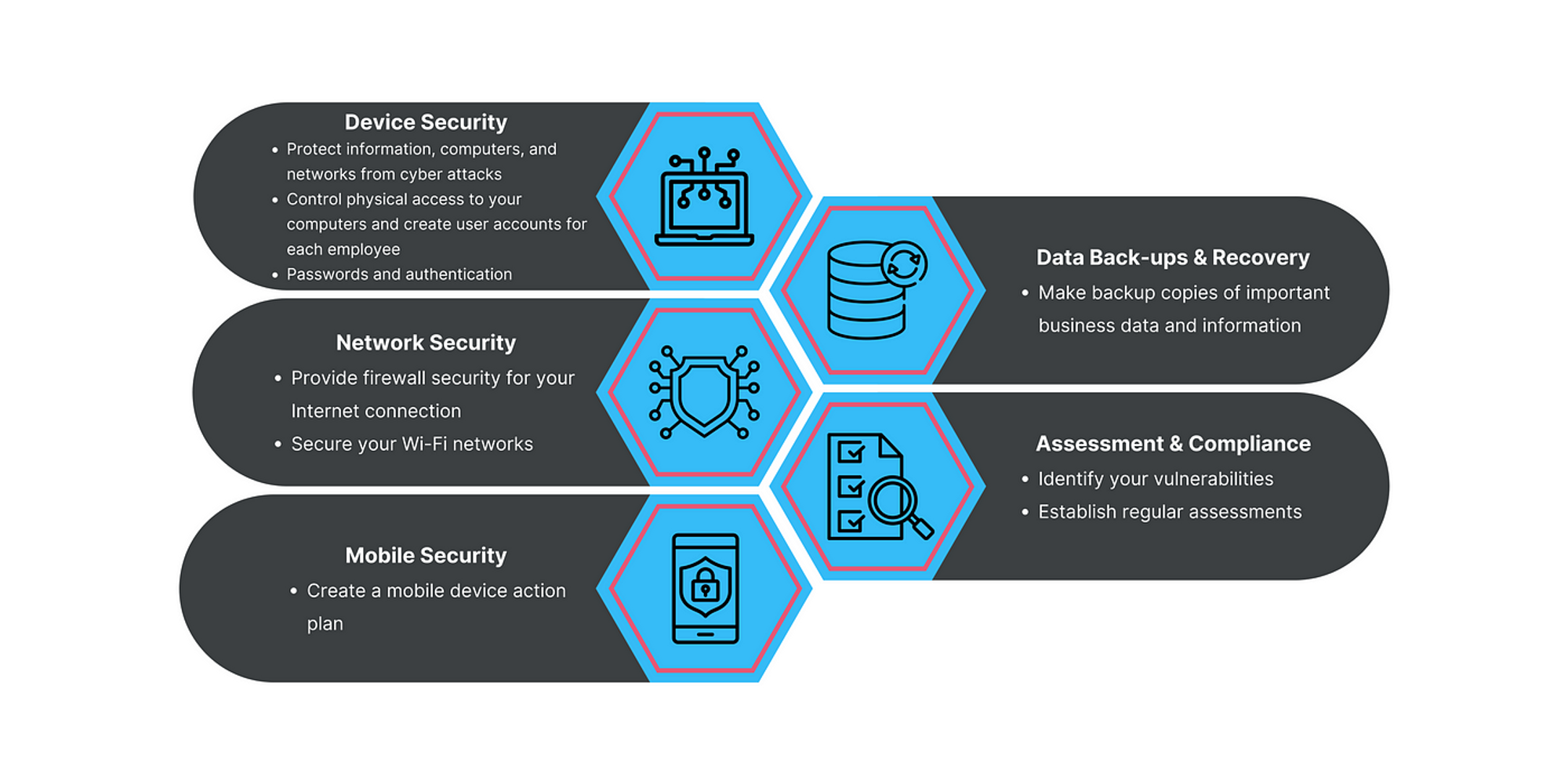 These practices will enable businesses to protect their IT infrastructure and customers from basic cybersecurity threats.
Cybersecurity products and solutions of interest to SMBs
Select products and solutions that will enable SMBs in implementing the practices discussed above and optimise their cybersecurity posture are as follows.
Other key segments include managed security & other services, along with application security, featuring products like software component analysis, and container security software to name a few.
A 
recent report
, emphasizes the reasons why SMBs choose one cybersecurity solution over the other: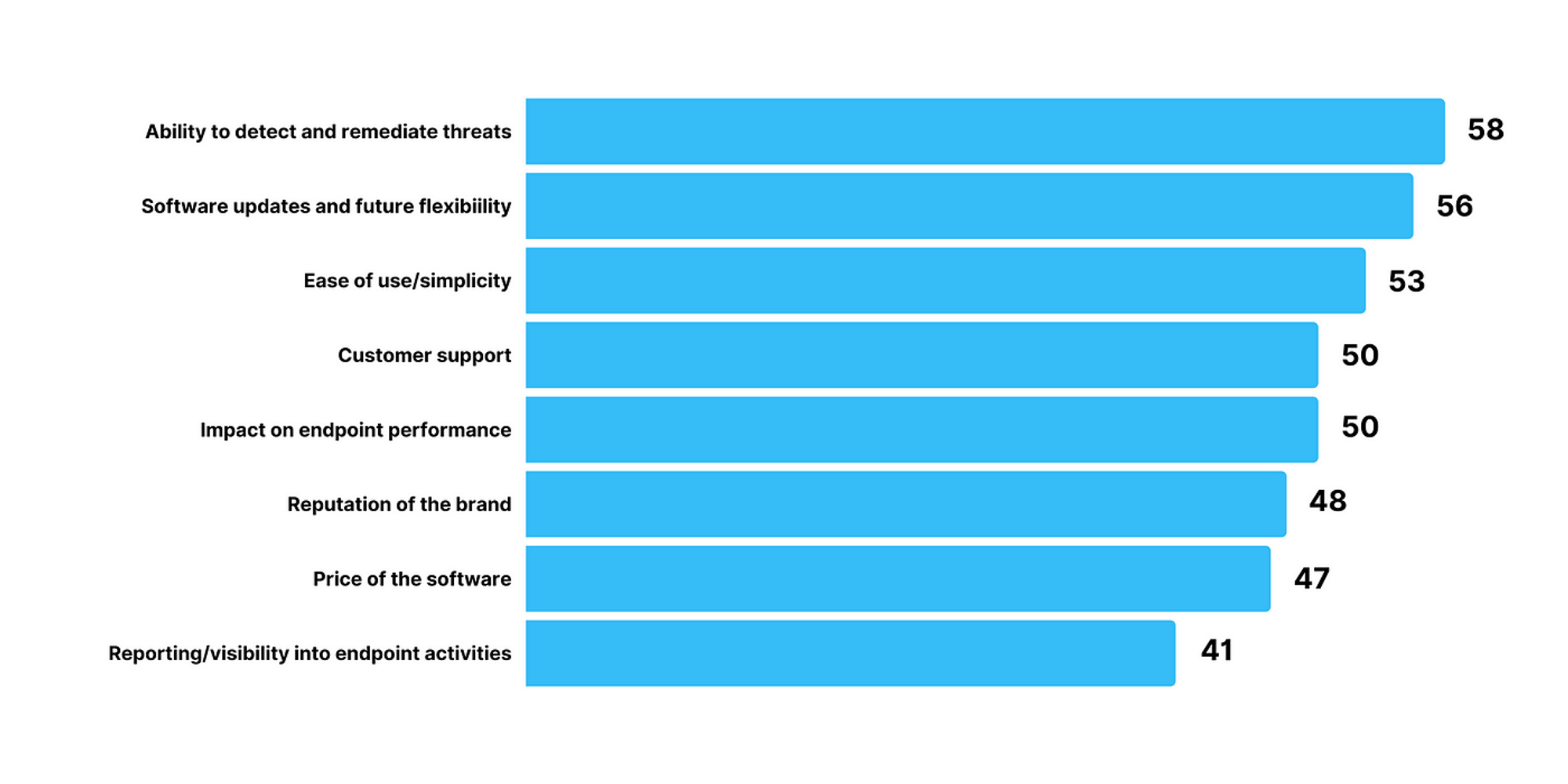 Product performance, flexibility and ease of use rank higher followed by customer support. One should note that pricing and visibility into endpoint activities rank much lower.
Procurement channels
These channels tend to have many products/services, thus causing vendor fatigue. It also becomes challenging to collect and compare information about vendors and their offerings. Besides, there is the central issue of lack of trust. From the seller's perspective, there is often the perspective that the SMB market is not adequately lucrative. They are concerned about incoherent, longer and tiresome sales cycles. Sellers also worry about the measurability of brand perception & product/service performance.
How can a marketplace help?
Marketplaces have tremendously helped SMBs in adjacent domains by improving efficiencies and simplifying buying. Cybersecurity marketplace platforms (like Ofofo) look to drive similar efficiencies and improved experiences by bringing domain awareness, ease of consumption and confident buying to the SMB cybersecurity market.
SMBs can leverage marketplace features like business-security recommendations, easy visibility & comparison of solutions while cybersecurity sellers can benefit from peripheral services that a marketplace offers, namely marketing, pricing, selling and advanced analytics while offloading more entrenched activities such as domain-specific education.
Conclusion
To build or improve cybersecurity posture, SMBs should look at business-relevant cybersecurity practices and implement optimal-ROI cybersecurity solutions. While products/services may be many, businesses traditionally have had to navigate through a vast and often confusing and expert-driven landscape. Cybersecurity marketplaces that are tuned to SMB needs (like Ofofo), offer specialized features to both SMBs and vendors, making their cybersecurity and selling journeys more efficient.
Written by