Mohan Gandhi Ponnaganti
Co-founder and CEO, Ofofo.io
Summary: The year 2021 was a groundbreaking year for cybersecurity, as the size and scope of cybercrime continued to grow. This blog explores recent threats, new trends in the domain and provides alternatives to traditional approaches to cyber resiliency.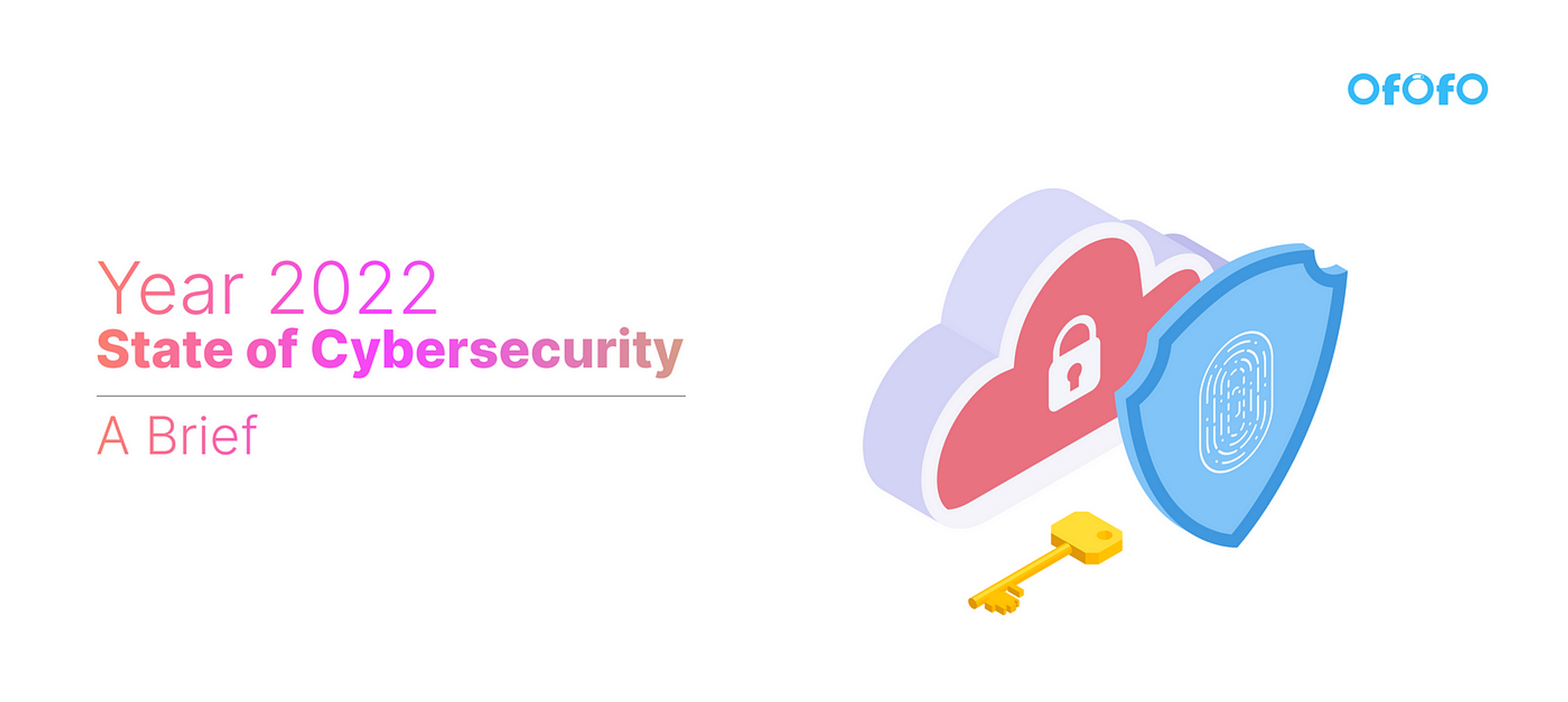 Few other developments include*:
Given the increase in cyber threats, only 44 per cent of organizations report not having a dedicated cybersecurity staff and of the remaining, only 23 per cent employ one — to three staff members for cybersecurity.
Ransomware
A 76 per cent rise in ransomware related attacks (2020–21), demonstrated that cybercriminals have become more capable and threatening driven by Ransomware-as-a-Service, which allows for an immense increase in reach and requires a lower skill level. Let's look at this more thoroughly**:
Surprisingly, 72 per cent of these victims put faith in security approaches that don't actually prevent a ransomware attack! Additionally, research** shows 88 per cent of these victims have adequate cybersecurity budget and headcount, implying a deeper problem that businesses are unable to effectively use their security budget/manpower.
Cyber Insurance
In order to fight back, 83 per cent of businesses have opted for cyber insurance against ransomware, led by the energy, oil/gas and utility industry and closely followed by retail**.
A huge 94 per cent of businesses with cyber insurance said that the process to obtain such coverage has changed and become harder. This has led to almost all companies bolstering their cyber defence to improve their cyber insurance position**.
Examining what cyber insurance paid for, research shows a rise in payment for clean-up costs and a fall in ransom payments. 40 per cent of ransomware victims admit that their insurer paid the ransom, down from 44 per cent in 2019**.
Security Teams are Sinking
More than 60 per cent of businesses have admitted that keeping up with cybersecurity requirements has become harder. The most common reasons attributed were***: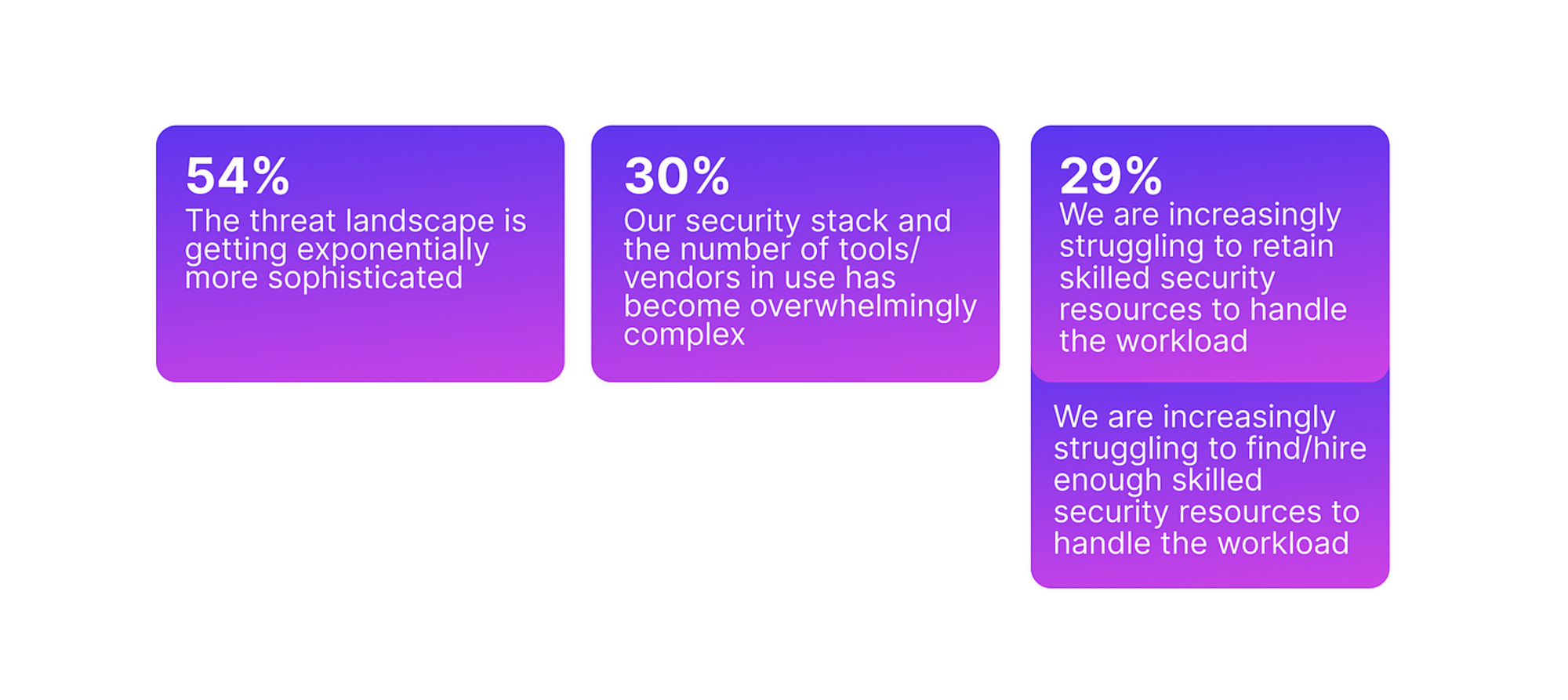 Further, many cybersecurity teams include the following as their top challenges***:
■ Over-rotating to focus on compliance over best practices
■ Spending too much time addressing emergencies
■ Struggling to manage the complexity of security technologies
The Remote-Work Scenario
While the pandemic never seems to end and remote work becoming a necessity, the shift has caused several challenges for IT / security teams including device management, cloud access management, etc.
"Organizations expect that 12 months out, 41% of their workers will remain remote. As a result, 90% see a need to adjust security controls and policies."
65 per cent of businesses have measured an increase in cyber-attacks assigned to remote work and on the contrary only 5 per cent witnessed a decrease***.
Talent Alternative
It is well known that the cybersecurity industry is struggling with talent count and skill gaps. 30 per cent of security leaders admit that they cannot hire enough security professionals to manage the workload and 35 per cent admit that the talent pool cannot match the required security skills***.
Let's look at some solutions***:
Can a cybersecurity marketplace help?
On many occasions, niche tech-focused digital marketplaces have gone a long way in helping businesses procure quality & appropriate products/services to enhance business matrix. Marketplaces offer a carefully curated listing of various offerings aimed at fulfilling different business needs, thus adding tremendous value to numerous companies, take AWS or Fiver for instance.
Further, marketplace (like 
Ofofo, Inc
) aims to eliminate multiple problems in procuring/selling cybersecurity solutions, some are highlighted below:
Conclusion:
While cybersecurity is a priority to many businesses, both large and small, traditional approaches have proved to be inadequate, especially for SMBs. As cyber crimes increase, it is of utmost importance for businesses to fight back and build a credible security posture. SMBs might want to explore cybersecurity intensive marketplaces that reduce time, effort and provide transparency both in terms of seller credibility and terms of purchase. Ofofo, Inc aims to provide an enhanced buying experience and a place of utmost confidence.
Written by