SMBs present a growing cybersecurity opportunity but come with several challenges. This article explores how sellers can overcome these challenges and address the SMB cybersecurity market effectively.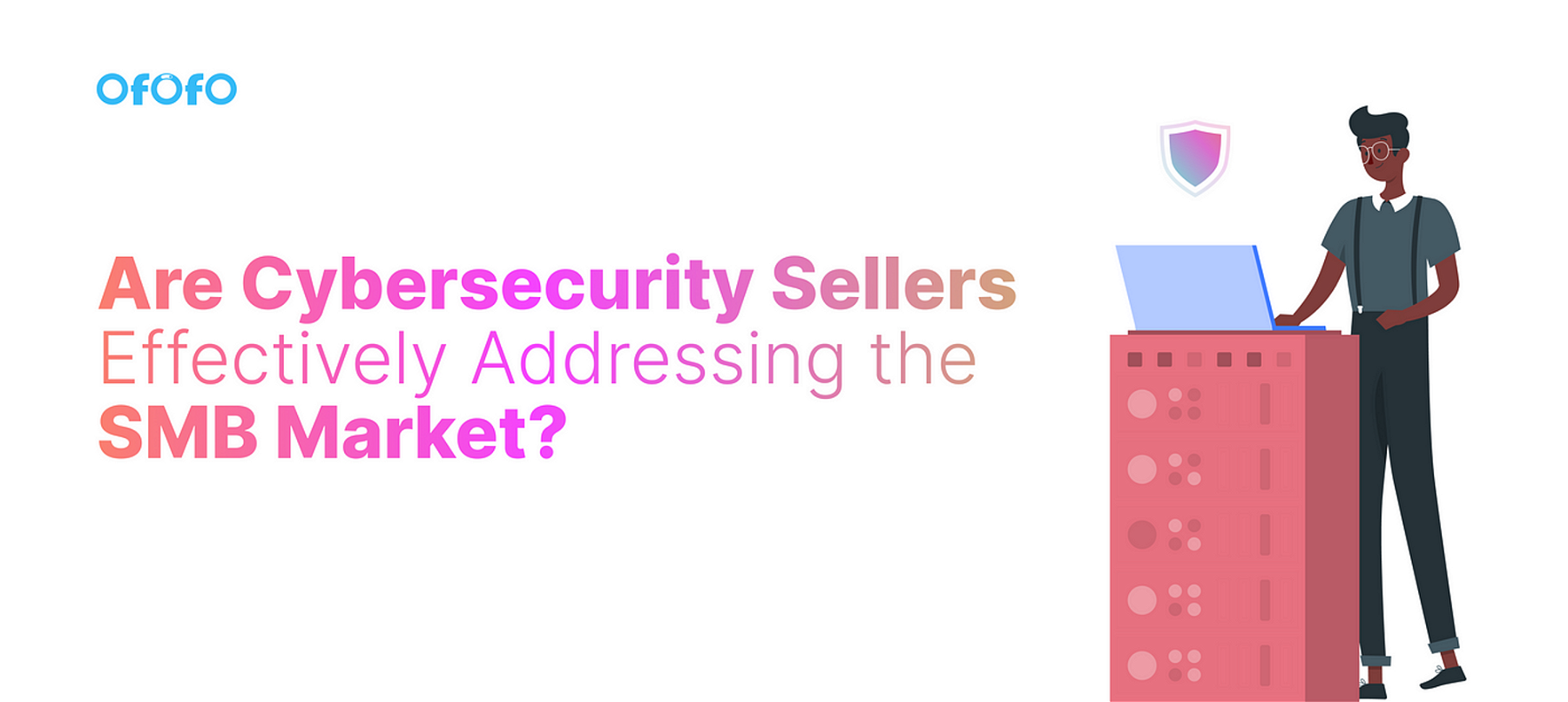 The need for employing effective cybersecurity solutions stands extremely vital for SMBs. A recent report reveals that 73% of SMBs are rigorously planning to invest more in cybersecurity and 86% of the SMBs have already included cybersecurity as one of their top five priorities with 38% citing cybersecurity as their #1 priority. 
31% of medium businesses and 22% of small businesses
 indicated that their cybersecurity expenditure will be higher than originally planned.
While demand and need for cybersecurity products, services and solutions seem to be on the rise, targeting and addressing this market opportunity does not come easy. This article helps to understand the underlying challenges in addressing the SMB market and explore how cybersecurity sellers (product vendors, managed/ professional service providers, channel partners, etc.) can overcome them.
Why is Selling Cybersecurity Solutions to SMBs Difficult?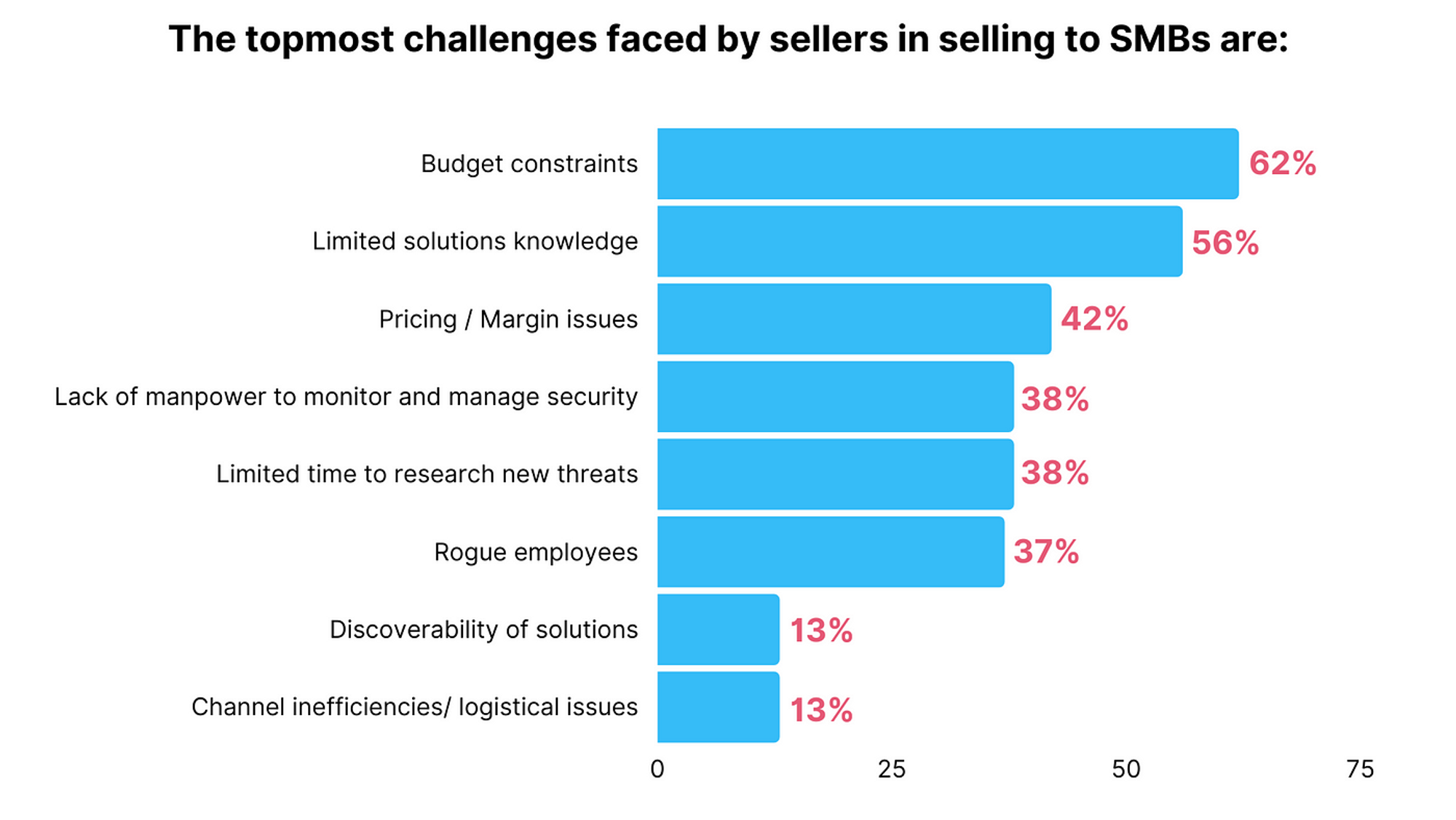 Lack of understanding of cyber risk
The assumption that cybersecurity is already covered under an existing seller agreement
We can summarize SMB cybersecurity seller challenges as:
Ways to Make Cybersecurity Selling Effective
Given these and other challenges, if sellers must effectively address the SMB cybersecurity market, then they should provide:
Focusing on offering all these can become a challenging task for sellers, especially when looking for scalable ROI for these efforts.
How can a Marketplace Help in Improved Selling?
A big reason for this expected high growth and increasing adoption is that marketplaces offer a scalable platform for addressing buyer and seller requirements in an efficient manner. Marketplace platforms offer resources and tools out of the box so that sellers can focus on what they do best: Selling.
Marketplaces offer a one-stop solution to most seller needs:
Transparency: Pricing, offering, comparisons, consistency
Trust: Seller due diligence, product vetting, reviews
Visibility: Seller/ offering discoverability, SEO, marketing
Knowledge: Resources, thought leadership
Tools: Assessment, productivity, deployment
Conclusion
To address SMB needs effectively, sellers need to adequately address gaps in traditional selling processes. Alternately, they can leverage marketplace platforms that provide the required capabilities to address the SMB cybersecurity market in a scalable and sustainable manner.
Written by